Among the varied experiences the Asian Affairs Center provides for the students it hosts, one is the opportunity to work in and observe a workplace. Unpaid internships are arranged with local businesses, campus departments and nonprofit organizations. The students are committed to working hard, but a primary purpose of these internships is to put these students in a situation of working and communicating with fellow workers and patrons or clients in order to deepen their knowledge of American business culture. They thrive in situations where they can ask questions and receive feedback.
These students are typically upperclassmen college students from Pacific Rim countries who come to the University of Missouri to improve their English and experience American culture. They are bright young people with generally good English skills and have been chosen by their universities based on a highly selective set of criteria. The students are interested in gaining exposure to American workplaces, and are not paid for their internships.
The Asian Affairs Center takes care to place students at sites that match their interests, though this does not necessarily mean matching their major field of study. The goal of these internship placements is to provide the students with a positive environment in which to hone their social skills so that they are better able to work with different people, environments and languages.
If you are interested in hosting an Asian volunteer, please contact Lesley Sapp. We are happy to discuss what would best suit your workplace's needs.
Benefits of hosting
Benefits for hosts
Benefits for students

Receive volunteer assistance in your workplace
Deepen your understanding of another culture
Network with other internship hosts through Asian Affairs Center events
Have an impact on the life of a visiting university student in a very real and valuable way
Build a more culturally diverse workplace through the integration of an Asian Affairs Center intern
Enrich your workplace through cross-cultural sharing and business practices

Exposure to an American work environment to increase their readiness for work in today's global market.
Greater confidence in professional interactions — especially while using English.
Increased knowledge of their strengths and weaknesses in a professional setting.
Insight into future career goals and opportunities.
Opportunities to work in a team environment.
Deeper understanding of similarities and differences between Asian and American work practices.
Internship placements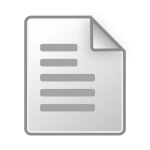 Read this
Guide to Hosting Interns
for additional information about internship expectations, cultural differences and communication tips.
Short- and long-term internship placements are available. Short-term volunteers typically work in their placements two days a week for four to six weeks, depending on the program. Long-term volunteers work either two or four days a week for three months during the semester (spring or fall). On occasion, the long-term internships can be split between two placement sites.
The students are curious and friendly, and will ask questions about how and why Americans do things in certain ways. They are also very open to telling you about their country's life and culture as they have experienced it. Organizations that have hosted interns in the past have found them delightful and helpful. The Asian Affairs Center believes you and your colleagues will feel you have gained as much as you have given the students during their time in your place of business.
Internship sites do not have to be on or near the MU campus. The students live on campus, but if the placement is not within walking distance, the Asian Affairs Center will arrange transportation.
Comments from previous hosts
Do you think that your intern's personality, knowledge, background and interests were a good match for your work site? Why or why not?
"Yes, it was a good match… It was clear that she liked to learn, liked challenges, and her happy personality was enjoyed by everyone in the office, even those with whom she did not have task-related contact." –Judy Todd, MU nonresident alien taxation specialist
"Yes, our intern was very interested in the students' English learning and language improvement. Her open-minded and positive attitude created a strong bond between the students and herself." –Jinju Lee, English language instructor
What was the most rewarding moment working with your intern?
"The joy of learning about the student's home and country. Being able to engage a young person as they broaden their skills is very enjoyable." –June Gibson, MU Office of the Vice Provost for International Programs
"It is cool to see the intern grow not only in learning their job but in their communication skills and understanding/experiencing the American culture. We shared so many stories about our lives and comparing our outside work activities." –Sarah Lee, MizzouRec Complex
"The most rewarding experience was when Olive conducted her first transaction solo. She was so proud and showed the receipt to everyone." – Laura Royse, Tigers Community Credit Union
Would you recommend hosting an international student intern to your colleagues?
"Absolutely. These are wonderful young people who are eager and willing to learn new things. They want to contribute to your office and interact with you and your staff. They are so grateful that you are taking the time to work with them and giving them this opportunity." –Becky Brandt, MU Office of International Admissions
"Absolutely, yes. For starters, I felt it was a great learning experience for both me and my intern, and I would bet most students and supervisors feel the same way. 'Creating community' is our Parks Department motto, and working with international students is a great way to connect with a part of the Columbia community we might otherwise miss." –Brett O'Brien, Columbia Parks natural resource supervisor
"Definitely. It was a great experience getting to know another culture and really helped with the workload as well." –Cyndi Lemmon, 4-H Center for Youth Development, MU Extension
"Absolutely, and I have! The organization of the program is top-notch, and so are the students. In my field, it is especially helpful to share cultural information. This has assisted me both in the classroom and in life. It is an enriching experience for the interns and their supervisors. I feel fortunate to have been a part of this program for years and I hope to have placements in the future." – Carla Hurtado, ELL teacher, Columbia Public Schools