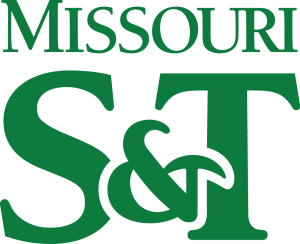 You can gain a global perspective while earning your S&T degree:
Experience another culture first-hand.
Make friends around the world.
Learn new language skills.
Broaden your worldview.
Make yourself more marketable to employers.
And so much more!
Start your adventure
Explore your options
Apply
Be sure to read and follow the instructions outlined for your program.

When you log in to myStudyAbroad for the first time, select "Create an account" and set up your account using your S&T email address. After that, you will select "Log in as an S&T or external user."
This short video shows you how to search for programs, create an account and apply for a program.

Pay attention to the application deadlines and request recommendations as early as possible.
Obtain a passport, or check the expiration date if you already have one.
Study abroad basics
You must be in good academic standing and have completed at least one full-time semester on the S&T campus. A 2.75 GPA is the general minimum requirement.
If the primary language of instruction for a particular program is not English, you must have reached a level of linguistic proficiency sufficient to pursue course work at the host institution. You should check individual program requirements for any language prerequisites.
To ensure the transfer of credit, you are required to work with your academic and study abroad advisers when choosing courses and a study abroad program. For most programs, you will meet with your academic adviser to complete the Application for Credit for Study Abroad Coursework (available in your study abroad application). The application must be signed by you, your academic adviser and academic department chair.
You can study abroad beginning your second semester first year. As a result of the degree requirements as well as the study abroad application process, you should start planning at least one full semester before your intended time abroad.
Program duration and term options:
Short-term programs (summer, winter break, spring break)
Semester programs (fall or spring semester)
Academic year programs
The ideal duration to study abroad depends on your specific degree program and academic goals. Academic advisers can help determine which term and program duration will work best for you. Remember to check the start and end dates of the academic calendar of the host institution, as these may vary in different parts of the world.
Programs will list a primary language of instruction in the program snapshot on the brochure page. For programs that list an instruction language other than English, there will typically be specific language coursework prerequisites as an eligibility requirement. For example, if the language of instruction is German, you will be expected to show a certain level of proficiency in the German language before you can enroll.
To ensure your credits will transfer back to S&T, for most programs you are required to work with your academic adviser and study abroad coordinator to select the appropriate courses. After you are accepted into a program, you are required to meet with your academic adviser to complete the Application for Credit Form. Refer to the International Course Equivalency Database to learn which courses are approved for Missouri S&T course equivalency at many study abroad locations.
Specific costs are available on the individual program pages. Program costs payable to Missouri S&T are due according to the regular billing schedule.
Financial aid
Most types of financial aid can be used to pay for study abroad, and some students may receive additional aid for study abroad. You will work with the S&T Student Financial Assistance Office and your study abroad coordinator to understand the overall costs of your program and how much is covered by financial aid.
Scholarships
All Missouri S&T students participating on an S&T exchange program are eligible to apply for the Maxwell C. Weiner Scholarship. This award provides $1,000–$2,000 for study abroad during any term. Scholarship deadlines are based on the term you plan to study abroad:
Summer and fall 2024, academic year 2024/25: Dec. 15, 2023
Winter break 2024/25, calendar year, spring and spring break 2025 programs: Sept. 1, 2024
Additional scholarships are available through Missouri S&T and external sources.
The Mizzou Study Abroad office administers programs for students at Mizzou and Missouri S&T.