2020 MU Study Abroad Teaching Excellence Award recipients announced
May 11, 2020
---
International Programs is pleased to announce that the inaugural recipients of the MU Study Abroad Teaching Excellence Award are Dr. Tojan Rahhal, College of Engineering, and Dr. Robert Sites, College of Food, Agriculture and Natural Resources. Open to faculty in all academic disciplines, this award recognizes the exceptional and meaningful work carried out by faculty in global teaching, student learning and curriculum design for MU faculty-led study abroad programs.
The awards committee found that the recipients' teaching methodology for study abroad courses strongly contributes to help MU students:
Become informed, open-minded and responsible people who are attentive to diversity across the spectrum of differences.
Seek to understand how their actions affect both local and global communities.
Address the world's pressing and enduring issues collaboratively and equitably.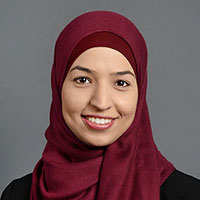 Tojan Rahhal
Assistant dean for inclusive excellence and strategic initiatives
Adjunct professor
Biomedical, Biological and Chemical Engineering Department
College of Engineering
Dr. Rahhal was nominated for EDGEs — Engineering, Global Experiences, Diversity and Service — a study abroad course developed to close the gap in cultural competence preparation for engineering students. According to her nominator: "Dr. Rahhal's creation and then implementation of this curriculum is key in making it work; she welcomes all students, sets the tone for the course, as well as encourages and facilitates conversations… Dr. Rahhal truly exemplifies the ultimate global teacher with innovative curriculum design and teaching approaches, not just in STEM but also in higher education in general… [The students] learned the importance of being globally responsible and conscious citizens, embracing diversity and inclusion to create a successful workforce and future, and using their skills in the local and global communities beyond the traditional sense to foster collaboration, inclusivity and equity."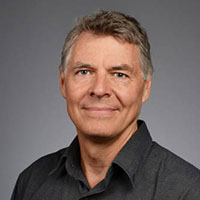 Robert Sites
Professor
Division of Plant Sciences
College of Agriculture, Food and Natural Resources
Dr. Sites was nominated for the CAFNR Thailand winter break study abroad program in biodiversity and conservation, which he has led for the last 14 years. According to his nominators: "This program is one of CAFNR's most popular study abroad programs due to Dr. Sites' infectious enthusiasm and passion for all aspects of Thailand: wildlife, nature, food, culture, people, language, and in short, the Thai way of life… Dr. Sites prepares students for in-country challenges through a cultural scavenger hunt their first day in Bangkok. When students come together to accomplish tasks in a new language, culture and country, the cultural competencies and conservation skills they learned in the classroom are utilized first-hand. Consequently, enabling each student to return from Thailand a new, globally minded version of themselves; and that was Dr. Sites' goal all along."