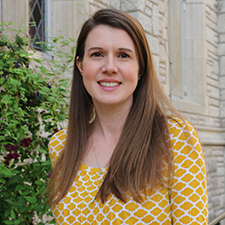 Director of communications
Email:
jorgensener@missouri.edu
Erin oversees the planning and implementation of all print and digital communications for International Programs. She joined the International Center in 2010, working as a study abroad marketing graduate assistant before moving to the communications staff. Erin has a master's degree in journalism from the University of Missouri with an emphasis in news editing and design, and a bachelor's degree in sociology/anthropology and English from Cornell College. As an undergraduate, she studied the impact of tourism on culture in San Salvador, The Bahamas.