Front desk assistant
---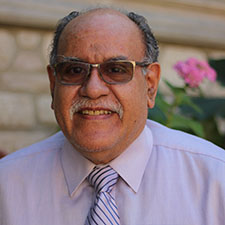 Wilfredo is originally from the Bronx, New York City, and joined International Programs in 2020. He earned his bachelor's degree in liberal arts from the College of New Rochelle, Rosa Parks Campus in Harlem. His studies covered humanities, natural sciences, social sciences and the arts, subsequently allowing Wilfredo to pursue careers in education, business and government.
Wilfredo is a saxophonist and educator of Puerto Rican descent. He began his musical career in the 1970s, first inspired by artists and bands like Malo and Santana, and then by the sounds of Latin and jazz caught his ear. With decades of experience playing all styles of music with a long list of legendary players and bandleaders, Wilfredo has taken a global view of creating a unique brand of improv music, and blends his love of jazz and Latin with his natural understanding of afro-Cuban rhythms and love for all types of music.
Since his move to Columbia several years ago, Wilfredo has also taken on the role of educator, working with young adults. He serves as an advocate for all genres, introducing students to music that they might otherwise never have heard. He hopes to expose the students he teaches to the music that he loves, and to educate them of all styles of music from across the world.