Barbara Lindeman named first director of student international health, safety and security
Jan. 17, 2018
---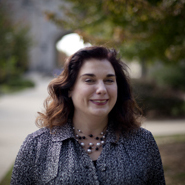 To continue enhancing its capabilities to support student travel abroad, the MU International Center has named Barbara Lindeman its first director of student international health, safety and security. Lindeman assumed this role Jan. 8, 2018.
In accordance with the University of Missouri Collected Rules and Regulations, the International Center is responsible for ensuring the health, safety and security of MU students participating in study abroad programs. That responsibility was recently expanded to include students participating on all non-credit, university-related travel abroad. Additionally, the Student Travel Abroad Review Committee was formed to review requests for exceptions to the MU student international travel warning policy. These developments have significantly increased the International Center's responsibilities and necessitated the creation of a full-time health and safety position.
In her previous role as director of study abroad and assistant director of the International Center, Lindeman worked closely with university experts to develop emergency response plans and protocols for all University of Missouri study abroad programs, as well as mandatory health, safety and security training for all MU students and faculty and staff leading programs abroad.