Greater China Up-Close 2019
Sept. 26, 2018
---
Information session:
5:30–6:30 p.m. Nov. 1, 2018
N49 Memorial Union (on the MU campus), Columbia, MO
Explore China on this guided tour of Shanghai, Nanchang, Jinxi and Taipei. Get an in-depth look at the "real" China most tourists seldom see as you taste authentic Chinese food, including eggplant casserole, caramelized bananas and hand-stretched noodles. Experience an ancient village with intricate carvings and lattice works. You will wander behind modern facades, through small alleyways, breathe exotic smells, taste local delicacies, bargain for deals at traditional markets and mingle and chat with intriguing and captivating locals you will never forget.
When
April 15–April 25, 2019
Where
Three nights in Shanghai: Bustling city infused with colonial and traditional flavors
One night in Nanchang: Rich culture and natural beauty with a revolutionary past
Two nights in Jinxi: Home visits in a remote village among rice paddies
Three nights in Taipei: Ancient temples and economic miracles
Why
For some Westerners, China evokes images of temples, Tai Chi or fried rice. For others, China is primarily known for its magnificent cultural legacies, bustling crowds, constant conflict with Western principles and rapid transformation into an economic giant with socialist characteristics. The real lives of the ordinary people of China are too often a mystery to many westerners. Don't miss this chance to take an up-close look at one of the world's most interesting destinations. This is your chance to demystify China. You will return home with a feel for China that eludes traditional tourists.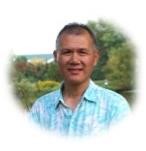 How
For more information about this trip or speak with your guide, contact Gary Dou (email: doug@missouri.edu; phone: 573-884-8201 or 573-268-5228).
Who
This trip is open to everyone!
Guide Gary Dou, native speaker and experienced traveler, is a highly qualified and popular tour coordinator for trips to China and other parts of Asia.
"During my years growing up in Manchuria, I witnessed political chaos and food shortages.  My childhood memories can be used as a benchmark for people to see how China has transformed. Having served in the Chinese army and worked in municipal government for a number of years, I have gained comprehensive knowledge of the Chinese social orders and values.
I design my tours with passion and personal touches. My friendship with locals, bi-cultural background and a good command of both English and Chinese allow me to make the right connections, bridge cultural differences and deal with unexpected situations.
After more than 25 years of organizing and leading groups to China, my enthusiasm has never diminished. I am extremely fond of showing each group unique places ignored by most commercial tour groups."
People who have traveled with Gary said:
"Gary introduced us to memorable historic and scenic sites."
"He has a gift for bringing the Chinese culture alive for Americans."
"His easy-going personality and his genuine care for his participants will make this an unforgettable cultural immersion journey."
"He will walk you down unbeaten paths, take you to savory ma-and-pa eateries, help you hone your bargaining skills and broaden your experience with his bi-cultural understanding."
Terms and Conditions
11 days for only $3,900. The trip includes:
International round-trip airfare from Missouri
Chinese visa fee
Domestic transport within China
Admission fees
Professional bilingual tour director throughout the trip
Local drivers
Meals
Lodging based on double occupancy (Single room supplement is $585)
Full payment for the trip must be received by March 3, 2019 with passport and completed visa application forms. This trip is based on a minimum of 14 and maximum of 24 participants. Please make check payable to the University of Missouri. If the trip is cancelled, your deposit will be returned.
Not included in the cost are passport fees (valid for six months from date of departure), transportation to/from Missouri airport, extra baggage/excessive baggage weight costs, insurance and medical attention costs and tips for local drivers and bellhops.
This cultural experience is organized by the MU Asian Affairs Center and MU Confucius Institute.