International Engagement Award recipients for 2020 announced
Nov. 18, 2020
---
The MU International Engagement Awards recognize the outstanding work of faculty, staff and students to internationalize the University of Missouri. The following recipients were selected for 2020 by the Council on International Initiatives based on meaningful and sustained commitments to international work, whether directly on campus or brought back to the campus from an engagement abroad.
Outstanding student contribution
Elizabeth Kujath
Elizabeth Kujath is a senior majoring in linguistics and religious studies at MU. A recipient of the prestigious Boren Award for study abroad, she spent two semesters studying Swahili in Tanzania and a semester at Ghent University in Belgium, where she took master's-level courses in the Department of African Languages and Cultures. Kujath has been a member of the Arts, Social Sciences and Humanities Scholars research team at MU since fall 2017, where she has contributed to research on the Bukusu and Kabarasi languages. According to her nominator, because of Kujath's international experiences, she "has emerged as a mentor and leader within [the] research team." As the first MU student to participate in MU's exchange program with Ghent University, Kujath's study abroad experience strengthened connections between MU and the Ghent University Department of African Languages and Cultures and led to ongoing research collaborations. Her nominator wrote, "my research and the research that my students are carrying out are both grateful to Elizabeth's initiative and international experiences, and our academic profile has been raised by her efforts. A remarkable accomplishment by an undergraduate."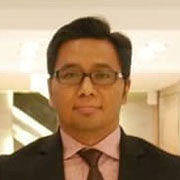 Yanu Prasetyo
Yanu Prasetyo is a Ph.D. candidate studying rural sociology at MU. His dissertation focuses on the impacts of Walmart closures in rural Missouri, and he has published two research articles in international scientific journals. During his first year at Mizzou, he founded the IndoBIG Network, an activist and research network in Indonesia that advocates for universal basic income as a solution to alleviate extreme poverty. Since spring 2017, he has been involved with the Deaton Scholars Program, which empowers MU students to address global poverty through collaborative problem solving. Prasetyo volunteered as a photographer and videographer for the program before serving on its Student Advisory Board and then as a program leader. Prasetyo is also an active member of the Indonesian Student Association at Mizzou, helping to organize events and fundraising activities in the wake of the 2018 earthquake in Palu. According to one recommender, "Yanu clearly utilizes his natural talents, great intellect and the maturity of his career experiences in Indonesia to the benefit of both Mizzou and Columbia."
Outstanding faculty contribution
Wilson Majee, Ph.D., MPH, MBA
Dr. Wilson Majee is an associate professor of health sciences and public health in the MU School of Health Professions. His international work includes collaborations with the University of the Western Cape, a longtime University of Missouri partner in research and educational exchange, where he was appointed UWC Extraordinary Professor in the Faculty of Community and Health Science in March 2020. His research centers on community leadership development, community engagement and health promotion. In an ongoing project funded through the University of Missouri South African Education Program, Dr. Majee and his collaborators are focusing on the challenges and opportunities that vulnerable world youth face to avoid engaging in risky behavior. According to his nominator, Dr. Majee "strives to promote cross-cultural research that informs local interventions yet from a global perspective." His success in this, his nominator said, comes from partnering with other investigators and contributing his expertise within larger collaborations. Dr. Majee has also developed a study abroad program for public health students at MU and UMSL in conjunction with faculty at UWC that will allow students to shadow community health workers in Cape Town, South Africa. The first cohort of students will hopefully participate in summer 2021. Dr. Majee's service extends beyond higher education and includes involvement as a board member of nonprofit organizations such as PedNet Coalition and Kidlinks World. He also serves as a U.S. country correspondent for the International Association of Community Development.