Iraqi English language instructors from Southern Technical University participate in CELL Professional Development Program
Oct. 11, 2016
---
The University of Missouri Center for English Language Learning hosted four English language instructors from Southern Technical University of Basra, Iraq, from Sept. 25 to Oct. 7, 2016. The program was funded by a grant from IREX, the International Research and Exchanges Board in Washington, DC.
The participants were selected to participate in a three-month pre-departure preparation program, the two-week in-person program on the MU campus and a three-month follow-up program. The goals of the program are to prepare the instructors to assist in establishing a new English Language Teaching and Learning Center at STU starting in 2017. Instructors will develop ELTL curriculum and assessments, and help upgrade teaching practices to make the center a strong resource for STU students and the Basra community.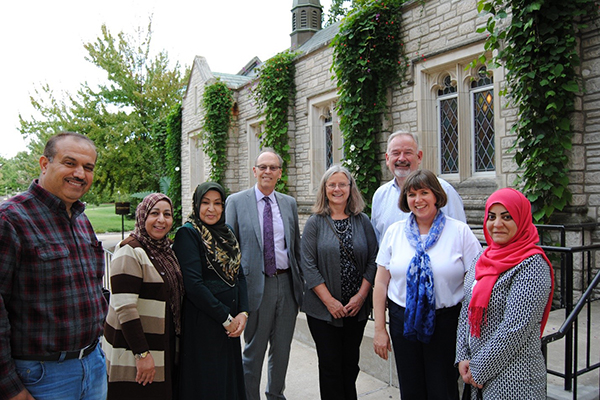 The four participants were housed in Respect Residence Hall on the MU campus. Their activities included observing English language classes in the Intensive English Program, attending workshops presented by CELL faculty and administrators, and participating in discussions with CELL staff. The participants also met with Dr. James K. Scott, interim vice provost for international programs, and they visited other campus programs including the Language Resource Laboratory, Writing Center and Career Center. Participants attended the Mid-America TESOL (Teachers of English to Speakers of Other Languages) Conference in Kansas City along with 700 other professional colleagues from the region.
Mark Algren, CELL executive director, said, "This was an excellent program for CELL as we begin to provide short term programs for organizations like IREX. We will focus on providing professional development programs for university-level English programs like our IEP and the undergraduate English Language Support Program. Participants will return home with new knowledge and skills to strengthen their programs, and with great memories of MU and Columbia, and share those with their families, colleagues and students for years to come."