Global Leadership Program hosts drive-through certificate ceremony
June 10, 2020
---
COVID-19 has caused problems for graduating students everywhere around the world, but the Asian Affairs Center faces a unique challenge. While many students graduate and head back to a nearby home, for graduates of Asian Affairs Center programs, their homes are often on the other side of the world. On Friday, May 29, center staff lined up at the north end of Francis Quandrangle to say goodbye to their students one last time before they head back to China, Thailand, South Korea and Vietnam. All of the graduates were part of the Global Leadership Program.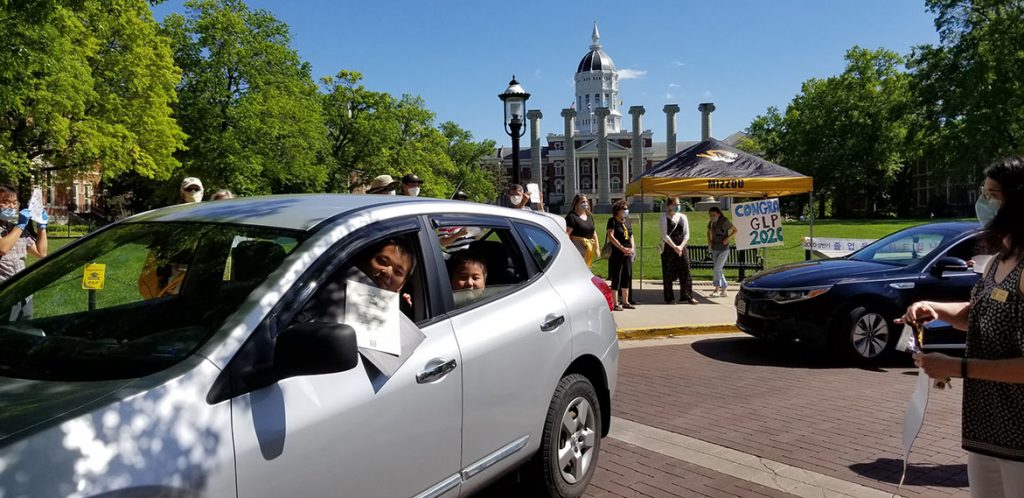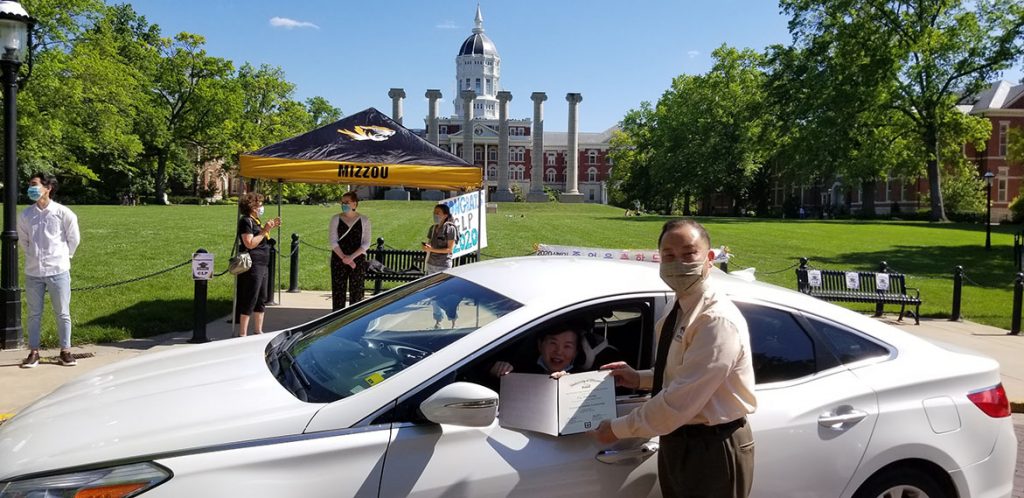 The 23 scholars drove by the famous Columns and accepted their certificates from Sang Kim, director of the Asian Affairs Center. The scholars and their families were then invited to participate in an ice cream "un"-social featuring ice cream from Giofre Apiaries, a local apiary that specializes in honey ice cream.
Asian Affairs Center staff organized the event to be a good balance between fun and safe.
"In this challenging time, we wanted to provide something that would be memorable and uniquely Mizzou to our visiting scholars," Sang Kim said.
The Global Leadership Program lasts anywhere from six months to two years, and the scholars complete coursework and various forms of professional development. Often, scholars will bring their spouses and children with them, so the program can become a complete family affair.
The event went smoothly, and many scholars thought it was the perfect way to wrap up their experience.
Dae Seung Kim told Mizzou News, "We wanted that sense of festivity and encouragement. We wanted to empathize among ourselves and remember all that we did. It's part of the process of becoming Mizzou alumni."
The Asian Affairs Center faculty found the event to be a perfect way to say goodbye not only to their students, but to their friends.