GLP scholars join staff for autumn bike ride
Oct. 23, 2020
---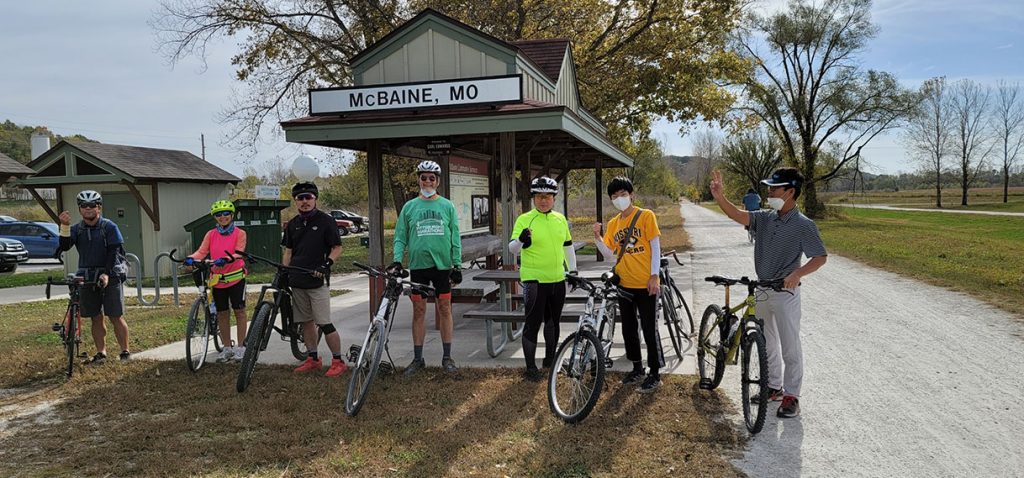 With continuing safety precautions in mind, the Asian Affairs Center invited Global Leadership Program participants for a special social event last Wednesday. Staff and scholars gathered in the small town of McBaine to begin a 20-mile excursion along the historic Katy Trail.
The center's Dr. Seungkwon You conceived the trip as a way to stay connected with program participants despite the continuing challenging circumstances. Taking advantage of the remaining pleasantness of Missouri fall weather, he saw an opportunity to incorporate both conviviality and cultural education.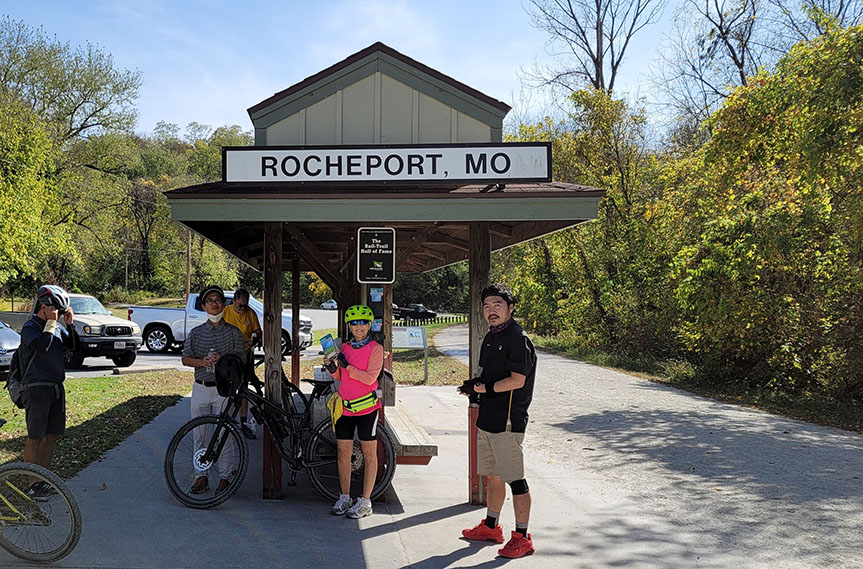 The autumn foliage was in full display, brightening the spirits of scholars who have spent their fair share of time staying at home this year out of precaution. Dr. Na Jun-Ki of Tongmyong University, a seasoned cyclist in his own right, remarked that he thoroughly "enjoyed the natural surroundings," comparing them favorably to his experiences biking around Seoul.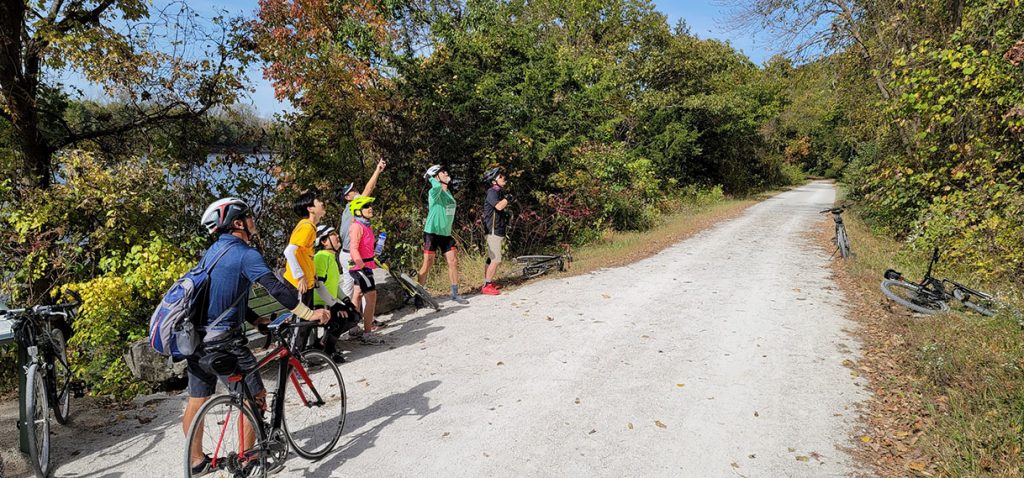 At notable stops along the trail, instructors Dr. David Webber and Susan Malone explained the context and significance of important artifacts of American history. The campsite of Lewis and Clark provided a visceral sense of Missouri's role in westward expansion, while pictographs made high on the cliffside by Native American groups granted insight into the culture of the region's early inhabitants. Scholars expressed appreciation for this unique, firsthand method of learning about American culture, a subject which can otherwise feel unwieldy and abstract at times.
Scholars further familiarized themselves with the local area as they stopped in idyllic Rocheport for a short lunch break. GLP coordinator Sanghun Chun provided boxed lunches, and through the course of the meal's conversation, scholars and staff resolved to organize an encore to the trip.
On Wednesday, Nov. 4, Dr. You will once again organize a Katy Trail bike trip for any and all Global Leadership Program participants. This time, the cycling group will aim to conquer the path beginning from Rocheport and finishing in New Franklin. For information about this event, please contact Dr. You directly at youse@missouri.edu.